We are blessed with three goats. Each has her own unique personality and they entertain us daily.
Meet the Girls
Hanna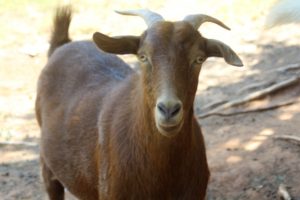 Hanna loves goat treats!  She digs into Lloyd's pocket to get a treat and she follows him in a dead run whenever he heads to the pen. She is a sweety.
Abigail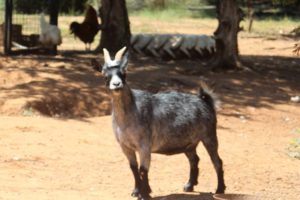 Abigail is one cranky goat and keeps to herself.  She follows Hanna closely and does not like to be touched. Her goat bleat is broken, she just sticks out her tongue and says "blah". Even though she is cranky she is fun to watch and we love her.
Lily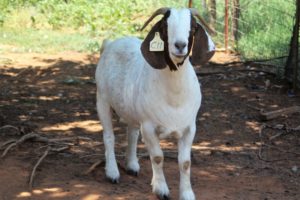 Lily is our newest girl. She is a leader, very independent and fearless. When she wants something, she gets it! One day she climbed the fence to our garden so she could snack on zucchini. Fearless!
When you visit the cottages you might see the girls roaming around. They won't bother you, but they could provide a little entertainment.