I love weddings at Willow Pond! The bouquets, the cakes, and the cake toppers are great fun to make. The vows, I feel a recommitment to our marriage every time.  The brides! So beautiful. Finally, the love between the couples who get married. It makes my heart sing to participate in their special love story.
We work hard to make weddings special. Our budget friendly, all inclusive weddings provide the bride and groom a special day they can remember without doing the work. Our pleasure is serving you!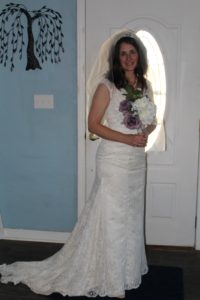 Beautiful Christina!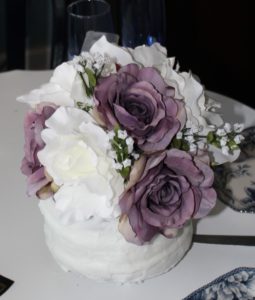 The cake and topper.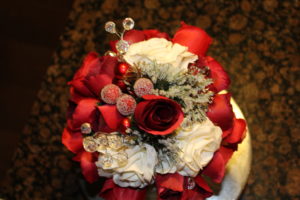 Christmas cake topper.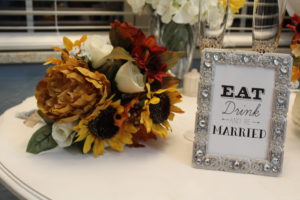 Fall bouquet.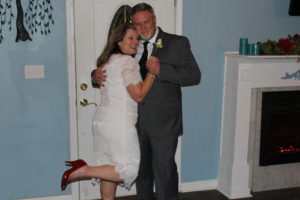 The happy couple; Marla and Scott.
If you are planning a wedding, contact us. We will make your day special and love doing it!